Source: wallpaperflare.com
The 2019 Import/Export Conference was indeed an educational and enriching experience for all who attended it. Attendees included experts from academia, from different industries, and from several agencies of government who wanted to learn and share insights on export handling issues. The Bureau of Industry and Security, which was the principal organizer of the conference, chose the central theme "Emerging Technologies, Strategic Trade, Global Threats' discussed various other topics like the Export Control Reform Act 2018, Modernization of techniques, and artificial intelligence. How does artificial intelligence make or break the export industry? How does it help transform trade?
Supply Chains Utilize Data. They do orders online, and warehouse slip data and freight scans can all utilize data into a logistics system via artificial intelligence. These systems can, in turn, provide different benefits to other supply chains. Through AI, disruptions can be anticipated, and plans to solve these disruptions can be created ahead. Customer behavior can also be predicted, and when this becomes possible, order shortages can be avoided. Affordable and quicker shipping routes can also be calculated and foreseen.
Compliance Software Is Improved. Compliance is one of the most daunting challenges in international trade. Companies have difficulty identifying who they're doing business with and need to keep an eye for suppliers, clients, and business colleagues that do not follow trade limitations. The software exists to assist in these problems, but it can't do the job consistently. With the help of artificial intelligence, compliance softwares can now be reviewed and improved. This is because it helps decrease the number of false negatives and positives.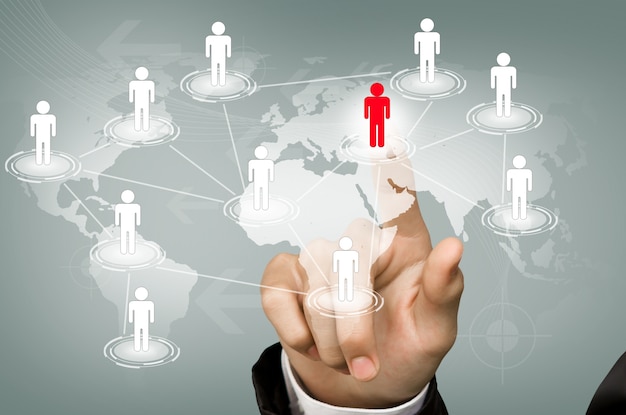 Source: freepik.com
Better Contracts Are Formulated. The trading industry generates many, many contracts, and while these contracts don't get done overnight, they are frequently set aside until something goes wrong. Now comes artificial intelligence, which can efficiently modify trade documents to their appropriate form – documents that decrease the likelihood of legal issues, thus protecting companies from legal problems. They benefit tremendously from artificial intelligence in this aspect, as it allows them to implement contracts while avoiding risks correctly.